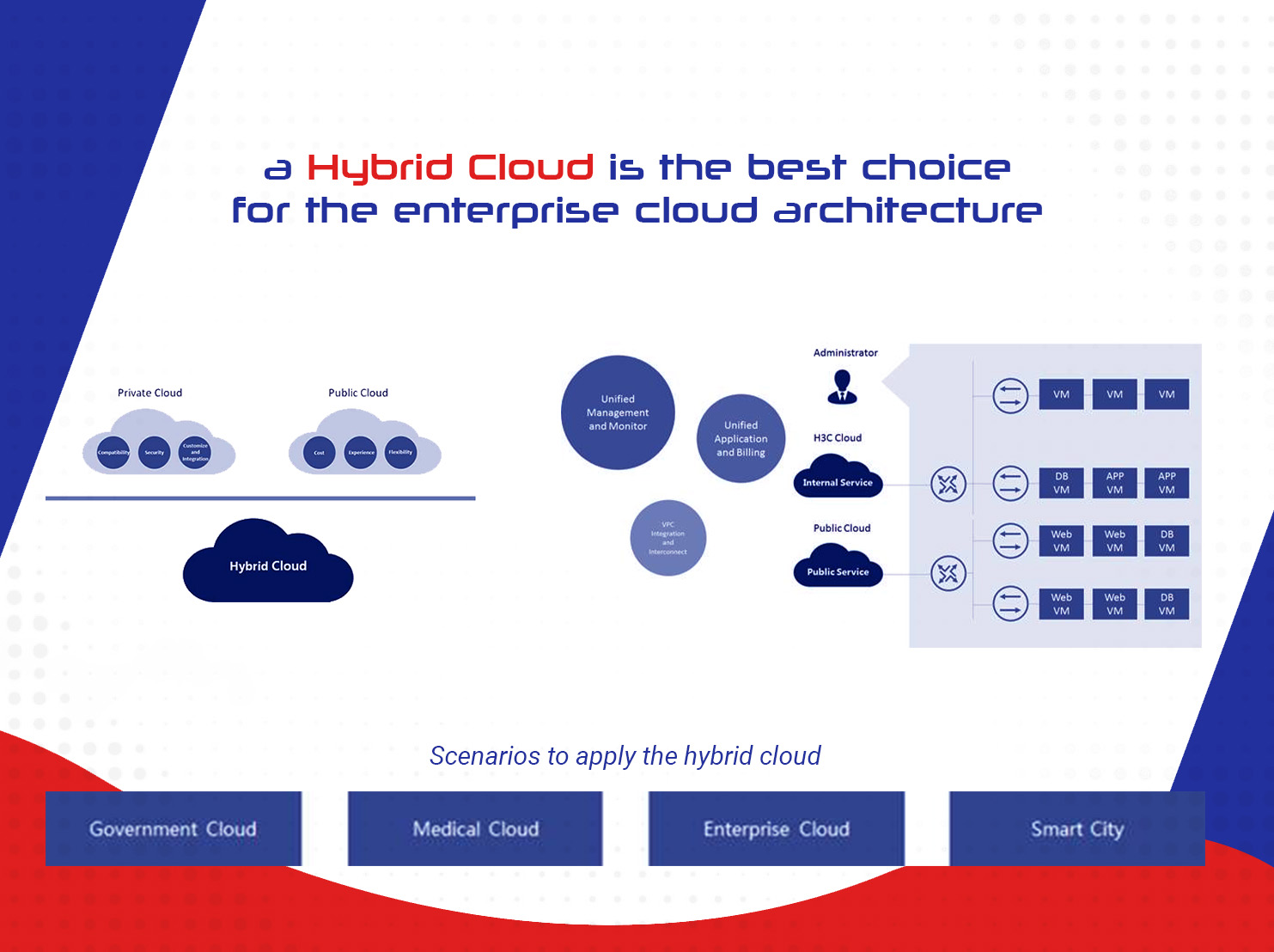 Solution Overview

As the economy develops, an increasing number of business applications need to provide services over the Internet. As a result, users are recognizing the utility of public clouds.

However, for conventional IT-based core data and services, many services fail to be carried on public clouds due to many factors, such as information security and compatibility. Therefore, a hybrid cloud is the best choice for the enterprise cloud architecture.

Based on the Openstack open source architecture, the H3C Cloud builds a hybrid cloud architecture for users that complies with the understanding of industry user needs and local service capacity. By cooperating and interfacing with a third-party public cloud, H3C achieves unified management for the H3C cloud and public cloud, unified resource application and billing, and VPC and builds a hybrid cloud platform for users to provide Internet services for enterprises.